Detailed prototypes

are the first results of a competent digital strategy!

When planning a solution, we help you change and grow. Thoughtful change is a basis for your growth. We carefully study user behaviour, and, therefore, we know how visitors usually behave on websites.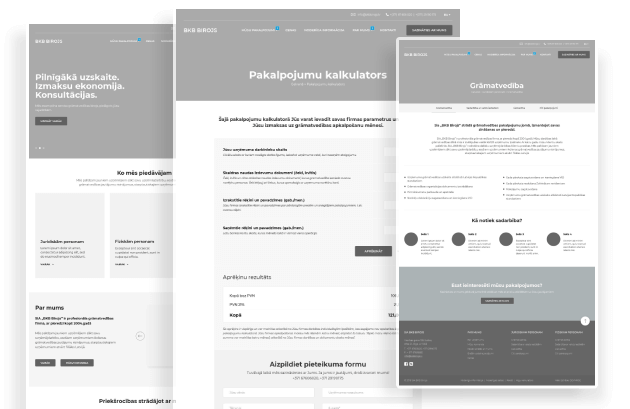 Our solutions are designed to meet the requirements in relation to your goals and business needs to the maximum, and our interfaces improve your conversions and generate more sales.
We focus on creating the most profitable resource for you. The easiest way to achieve this is to test the resource capabilities at the design stage and not to do this when it may be too late.
We meticulously build the architecture of the website, and the selling techniques incorporated in it become the basis for the success of your future web project.
Importance of prototyping
A visible result

A visible result

A prototype makes it possible to evaluate a project visually and, if necessary, to adjust the details.

Time saving

Time saving

Using a ready-made prototype, we will very quickly agree on the important details of the project in cooperation with you – using a visual approach.

Risk mitigation

Risk mitigation

Initially, each project is associated with risks and uncertainties. We always prioritise, and then the need for changes during the subsequent stages of the project is minimised.

Prototypes make it possible to prepare a concept "in store".

Prototypes make it possible to prepare a concept "in store".

In the case of preparing a minimum product without any features available at the beginning, we will provide for this beforehand – using a prototype – and add these features in the future.
Featured

Clients

We are privileged to work with Award winning clients around the globe
Let's build

an amazing project

Please fill in this short form and we will be in touch with you soon

VISIT US

Head Ofice in Latvia:

Brivibas Street 137B, Riga, Latvia

United Kingdom:

Office 2801, 182-184 High Street North, East Ham, London E6 2JA